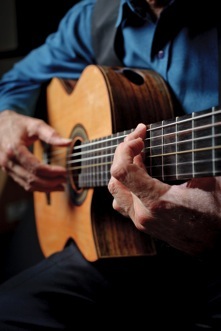 Realtime Web Lessons
Realtime Internet lessons using Skype, or other similar video applications, offer a wonderful opportunity to have the presence and immediacy of a personal lesson in the comfort of your own home. All you need is a webcam and microphone. The better the quality of the hardware, the better the result, but even the built ins that come with your computer are usually satisfactory.
I offer one free orientation, and if you feel the format will work for you, lessons are $75 USD per hour, with a one hour minimum.
Email me for more information:
jarvie.guitar@johnjarvie.com